Pick- Up Artist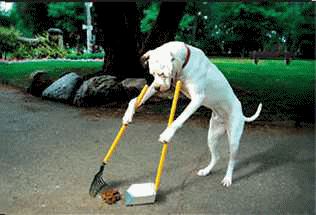 Property Services

303.646.7733
Rates
Proudly serving Castle Rock since 2004
Courteous, affordable, reliable dog waste removal and

lawn service for homes in Castle Rock, Colorado.
#getthescoop #askmeaboutsoilcompaction

Whether you require weekly, 1- time or seasonal service,
we have a program that will fit your needs.

Why choose Pick- Up Artist Pet Waste Service?

Your family, neighbors and renters health. Simply put, trace amounts of dog waste contains

millions of bacteria. Many of these bacteria pose serious health risks to humans and pets alike

and aid in the spread of disease and parasites. Unfortunately, almost all can be can be passed by just

contact, including a kiss or handshake from your furry best friend.



Protect your family and tenants from:


Parvo Virus-deadly to your pets!
Salmonella- potentially fatal
Roundworms- causes blindness in humans
Giardia
Coccidia
Hookworms & Whipworms

Please be aware that some of these parasites, such as roundworms, may live in surrounding soil
for as long as a year. Don't wait any longer and sign up for service today!
During your appointment, your property is thoroughly
inspected for all visible pet waste. Your pet's stool will be visually
inspected for parasites. If something seems amiss,
we will let you know right away.
The only proven way to prevent bacterial and parasitic infection is to
remove pet waste on a regular basis and routine veterinary visits.
Give yourself a a break from a job no one wants to doo and spent more time with your famiy and pets.
Rates

start as low as only $40/ month
See our

Specials

for currently available discounts.
petwasteservice@gmail.com

Copyright 2004- 2019